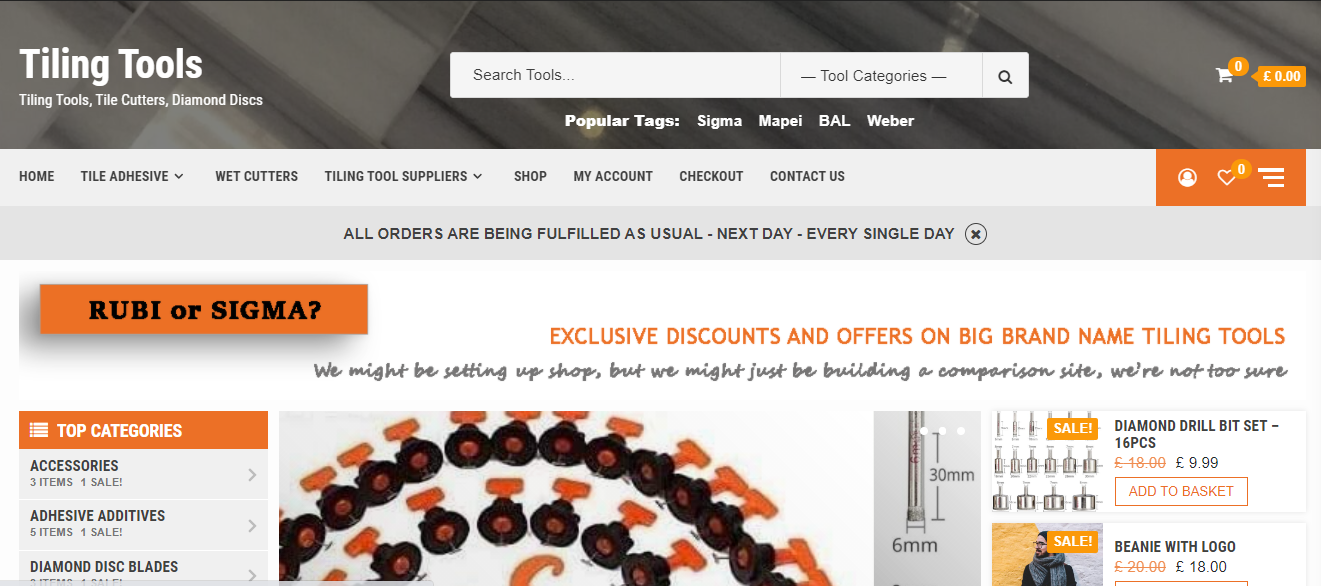 Pro Tiling Tools Domain is Back Online Properly
We've had a bit of time on our hands during this crazy pandemic we're in here. So we've started to mess around with some of our older domain names that we have. This one was registered a long long time ago and we used to sell tiling tools on it alongside our underfloor heating company which had a few websites of its own.
As a construction industry advice network, that has a tile advice website as part of it, we tend to have a lot of relationships with a lot of manufacturers, wholesalers, importers and suppliers to the trades.
So we're not sure whether to white-label this and drop-ship. Or go a bit bigger and use investors to launch a small warehouse with some stock. Or just help our existing suppliers out with a website of our own, and let it all be part of our sponsorship schemes.
We're not sure. But we'll have play with our domains and get them going first and see what traction is out there, then we'll take it from there.
N.B. At no point in time have we ever stopped selling tools on this domain since the day we registered it. We have always blocked Archive.org from indexing our site.